URBAN PLANNING: BRASÍLIA :: quickFACTS
: "
BRASÍLIA quickFACTS
Salvador da Bahia (Brazil's "capital of happiness") was the first capital of Portuguese America:

From 1763 to 1960, Rio de Janeiro ruled:
Upon assuming office in 1956, President  Juscelino Kubitschek de Oliveira ordered the construction of Brasília:

It was argued that locating the capital in the central plateau would spur develop of the Central-West Region (the yellow bits) of the country:

It was also a time of thinking big.
"A new capital city in the middle of nowhere?"
"Sure, why not?"
°
°
°
THE "BIG 3″ OF BRAZILIAN DESIGN EACH PLAYED A ROLE:
Lúcio Costa won the design contest and was new city's main urban planner:
Oscar Niemeyer, a close friend of Costa's, was the chief architect (he, Le Corbusier and his apostle Richard Meier comprise my 3 Heroes of Architecture):
Oscar Niemeyer in Brasília 1957. © Lisl Steiner
He also designed the landscape architecture for most of the important mid-century buildings in Brazil, as well as the sinuous Calçadão de Copacabana in Rio:

Brasília was built in 41 months, from 1956 to
April 21, 1960

when it was officially inaugurated
This statue, "Dois Candangos" by Bruno Giorgi, commemorates the outstanding achievement of the thousands of Brazilians who built the city of the future: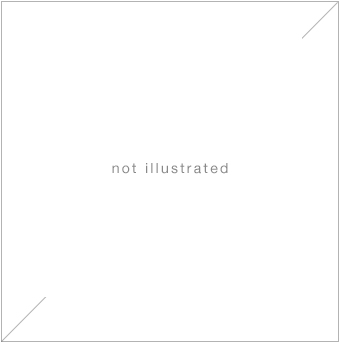 Bruno Giorgi, Personnages. Steel, 33 x 11 cm. Source: Milton & Associés. Sold for an undisclosed sum on Friday, 28 March 2008.
I love that statue! Here's more about Giorgi:

According to legend, in 1883 Italian saint Don Bosco had a prophetic dream in which he described a futuristic city that would rise in a location that roughly corresponds to Brasília
He is the city's patron saint; this is the sanctuary named after him in Brasília:
When seen from above, the city's pilot plan resembles the shape of an airplane:
Others see it as a bird with open wings:
Costa's original urban concept pointed to the shape of a cross, to symbolize possession:
Brasília continues to be a world reference in the field of urban planning:
Above and below: the Palácio da Alvorada (Palace of the Dawn), the official residence of the President of Brazil.
Click on the screenshot below to explore Wikimapia's Brasília:
The capital of Brazil is the only city in the world built in the 20th century to be awarded (in 1987) the status of Historical and Cultural Heritage of Humanity by UNESCO
Below: one of my favourite photos of the city (by Augusto Areal), showing the cathedral and rows of Ministry buildings:
Venturis ventis > "To the coming winds"
Brasília: My City of the Future!
flickr

>
"